Fun Facts about Candy
Fairy Floss was the original name of the cotton candy. It was invented by William Morrison.
In the United States, National Cotton Candy Day is celebrated on November 7th.
Americans over 18 years of age consume 65 percent of the candy which is produced each year.
About 65 percent of American candy brands have introduced before more than 50 years.
The Snickers candy bar, which was introduced in 1929 by Frank and Ethel Mars, was named after the family horse.
For Valentine's Day more than 36 million heart-shaped boxes of chocolate are sold
In the 1800's physicians commonly advised their broken-hearted patients to eat chocolate to calm their pining.
The ancient Aztecs believed that chocolate was an aphrodisiac. Chocolate contains phenyl ethylamine (PEA), a natural substance that is said to stimulate the same reaction in the body as falling in love.
During the 1849 Gold Rush, Dombringo Ghirardelli from Italy began making chocolate in San Francisco. His factory still stands at Ghirardelli Square.
Daniel Peter and Henri Nestle created milk chocolate in 1875.
In 1871, at the age of 19, Milton Hershey setup his confectionary shop in Philadelphia.
A one-ounce piece of milk chocolate and a cup of decaffeinated coffee contain the same amount of caffeine.
Some candies, such as lollipops, candy canes, gummy bears, gum drops, licorice twist and sour balls are free of fat and cholesterol, making them a healthier treat than many people realize.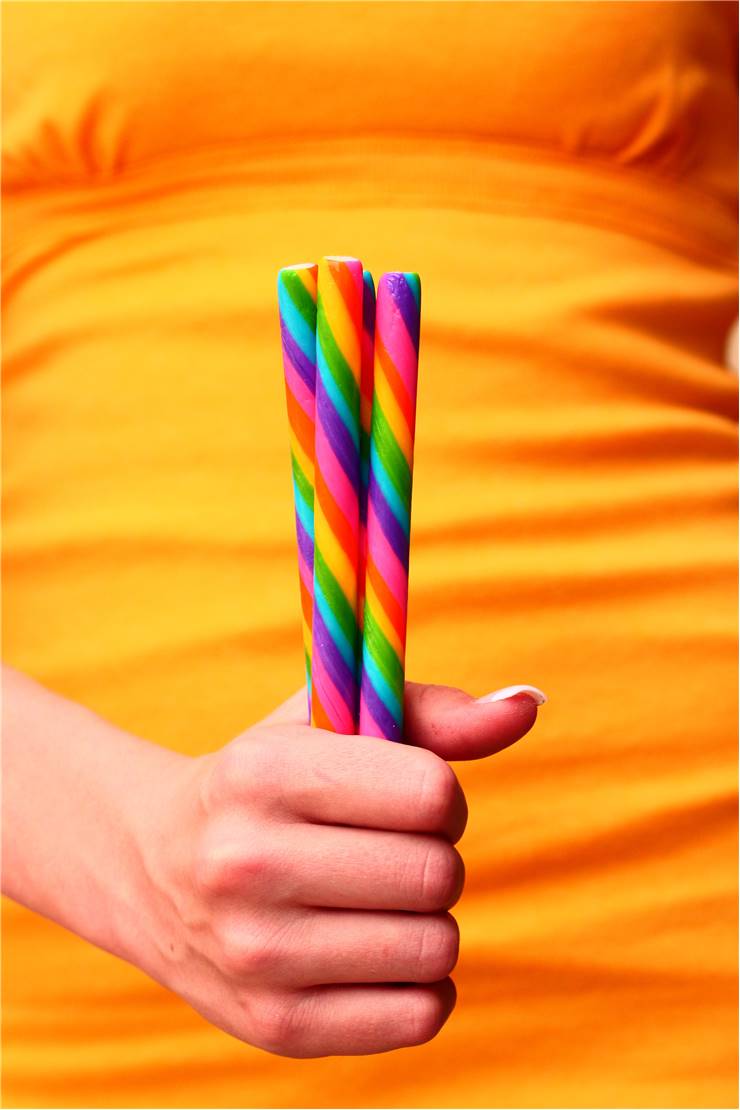 2.8 billion pounds of chocolate are consumed in America each year, which is over 11 pounds per person.
Americans consume an average of 22 pounds of candy each year (equally candy and chocolate). That's far less than most Europeans eat.
The U.S. produce more chocolate than any other country in the world but the Swiss consume the most, followed closely by the United Kingdom.
The melting point of cocoa butter is just below the body temperature, which is why chocolate melts when you put it in your mouth.
Chocolate can be lethal to dogs. Chocolate's toxicity is caused by Theo bromine, an ingredient that stimulates the cardiac muscle and the central nervous system. For a 10-lb puppy about two ounces of milk chocolate can be poisonous.
More than $7 billion a year are spent on chocolate.
Sixty million chocolate Easter bunnies are produced each year.
Americans eat 25 pounds of candy, per person, per year. The people of Denmark eat more 36 pounds of candy per person, per year.
A lollipop, which was invented by George Smith in 1908, was named after Lolly Pop, a racing horse.
White chocolate is classified as sugar confectionery instead of chocolate because it contains no cocoa solids.
According to the Guinness Book of World Records, Franssons of Sweden made the world's largest lollipop weighted 4.759.1 pounds for a festival on July 27, 2003.